24-Hour Drain & Sewer Cleaning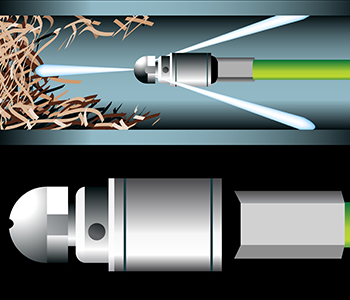 Free Flow Drain is ready to serve as your official Bucks County drain and sewer cleaner and your number one choice for Bucks sewer and drain cleaning services, from all the way out west to all the way down the Main Line. Free Flow Drain's promise to our customers is that we will offer unparalleled service, punctual appointments, and drain and sewer cleaning at a fair price. We want to earn your customer loyalty and be the first company you think of to unclog your drain or sewer, find a leak in your basement, or keep your pipes in tip-top shape.
What We Do:
Why call three or four companies for one job when Free Flow can do it all! Free Flow Drain offers a full suite of sewer and drain cleaning services in Montgomery County:
Sewer and Drain cleaning
Drain and Sewer repair
Storm drain locating
Smoke testing
Hydrojetting
Root cutting
All of our technicians are state licensed and fully trained on ANY plumbing issue you may have. Our customer's satisfaction is our # 1 priority and completely guaranteed with ANY job we do.
Our Technology:
If you need your sewer or drain unclogged, look for a company that specializes in digital video inspection. Using video technology, Free Flow is able to easily check on the condition of your sewer pipes, chase down leaks, and unclog drains. Remember: regular pipe maintenance can put a stop your drainage and sanitation problems before they even begin. Being proactive is an important part of property maintenance!
Our Staff:
Our technicians are professional and dependable, and will always give you the most accurate information and quotes upfront before they begin any work. Call us today at 215-441-8270 and find out why Free Flow Drain is Bucks County's best drain and sewer cleaning service for the job.
Our Drain Cleaning Service Areas
Our Sewer Cleaning Service Areas