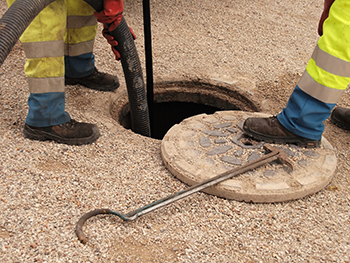 Free Flow, Inc., is an independent company owned and operated by Mike Tashjian. For more than 25 years, Mike has offered specialized pipe maintenance and related services to businesses, homeowners, and industry professionals throughout the greater Philadelphia region. Free Flow is not part of any franchise, which gives Mike complete independence to provide cost-effective, customized solutions based solely on the needs of his customers. We are experts in sewer and drain cleaning.
Free Flow combines the latest technology with years of practical experience. Because we specialize in pipe maintenance and related services, we are able to apply tools and techniques not widely available through plumbers and other contractors. We take pride in our expertise and continually participate in continuing education to ensure that we remain on the cutting edge.
Free Flow is not a plumbing firm. We do not offer routine plumbing services, which places us in a unique position. Our services are independent of any excavation and repair that we may recommend to a business or homeowner. Because of our independent position, we are often called in for a second opinion or to help plumbers and contractors identify precisely where the problem lies. This perspective can help save time and money, and offer a degree of certainty and confidence for consumers as well as professionals.
Free Flow has deep roots in the community. President Mike Tashjian was born and raised in Montgomery County, Pennsylvania. He currently resides in Bucks County, Pennsylvania.